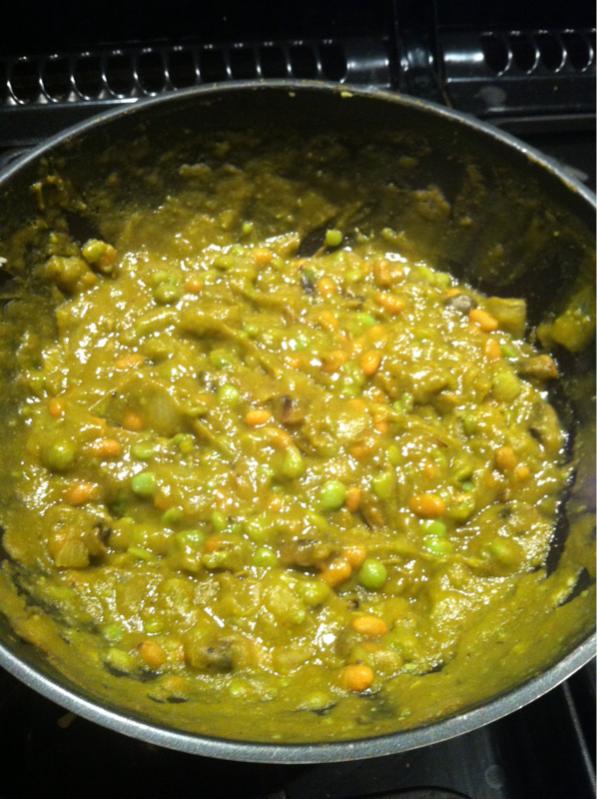 Ingredients:
Medium Onion, Diced
4-6 Mushrooms, Sliced
2 x Tins Mushy Peas
1 x Tin Baked Beans
2 x Tins Chopped Tomatos
1 Tablespoon Mild Chili powder
1 Heaped Tablespoon of Curry powder
(With the chili and curry powder add to taste, I use mild as I don't like my food too hot)
---
Method:
First start by frying the onions and mushrooms until they are golden brown
Add the chopped tomatos, baked beans and mushy peas to the pan and stir well
Add the chili and curry powder to taste. Don't add too much too soon, instead keep adding a little in at a time to ensure you get the perfect taste for you
This doesn't take long to cook but I usually give it about 20 minutes on a medium heat on the stove to ensure that all the ingredients really combine with each other
Serve with rice, a jacket potato or slimming chips! Yummy!
---
Serves: 6
Syn Value (Per Serving): Free
Preparation Time: 5 minutes
Cooking Time: 30 minutes
Difficulty: Easy
To add a little 'meatiness' to this curry try adding in chicken or pork. Or you can blitz the curry with a hand blender and turn into a tasty syn free curry sauce to pour over some slimming world chips. Who needs chips with curry on the market when you have this syn free alternative!