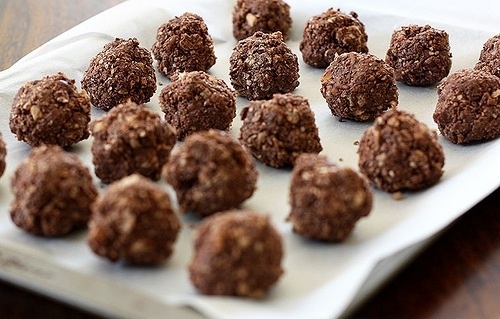 ---
---
Ingredients:
1 x weetabix
1 x tbsp Nutella
---
Method:
1. Crush weetabix into small pieces
2. Add tbsp of Nutella
3. Mix together until pliable
4. Roll into bite size spheres
5. Chill for 30 minutes before serving
Tip: enjoy with strawberries and fat free fromage frais for a low syn dessert.
---
Serves:
10
Syn Value (Per Serving):
1, if using Weetabix as healthy extra B
Preparation Time:
10 minutes
Cooking Time:
Chill for 30 minutes
Difficulty:
Easy